Andrew Arpasi
Hello. I am a sophomore at Purdue University who has a passion for developing things people use and enjoy. I am always learning new things in the world of technology, and I aspire to use my knowledge in a way that is beneficial to others. I currently have interests in iOS and web development.
My Work
iOS Apps
Over the last four years, I have developed a variety of iOS apps and games using Apple's technologies. Building these apps has given me the opportunity to grow my skills and experience with the iOS platform. I continue to work on new iOS projects and experiments, growing my iOS expertise. Below you will find the apps I currently have available on the App Store.
ActionPad
PageStudio
DogeKeeper
Rings of Insanity
StarCatch
Additional Projects
I have developed many applications using technologies such as Node.js, MySQL, Python, and other technologies. Along with iOS, I enjoy web development and learning new cutting-edge technologies. Many of the projects seen below were developed in teams at hackathons or for learning purposes.
OdinVR
Spexy
Tracket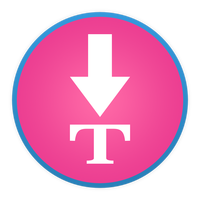 Summarizer
FreeClicker
Web Design
Aside from programming, I enjoy designing websites. From CSS3 to Bootstrap, I always try to keep my web design work on the cutting edge. I am pleased to offer web design services for development of content-driven websites. If you are interested, please contact me using the information below. I am able to offer competitive rates.